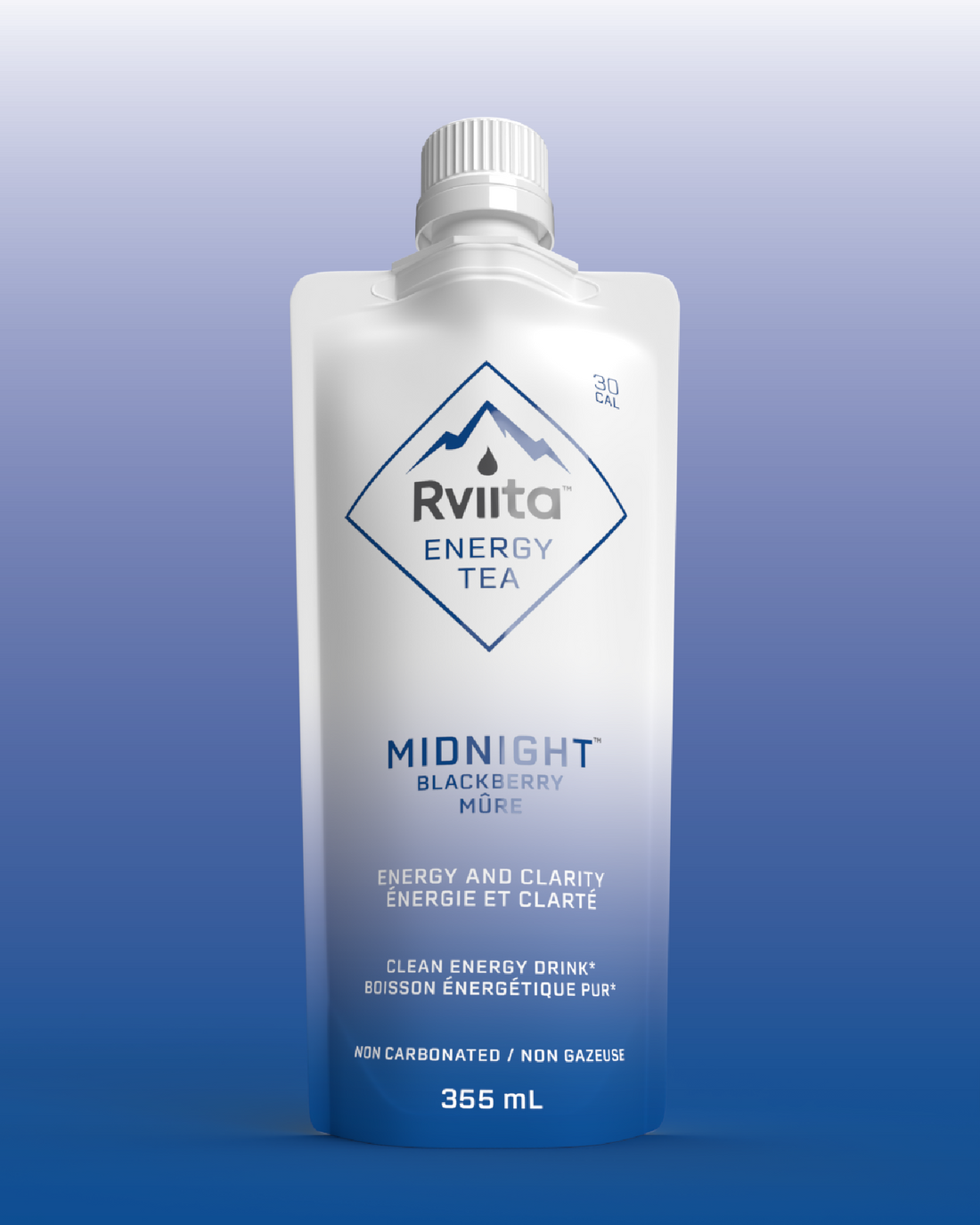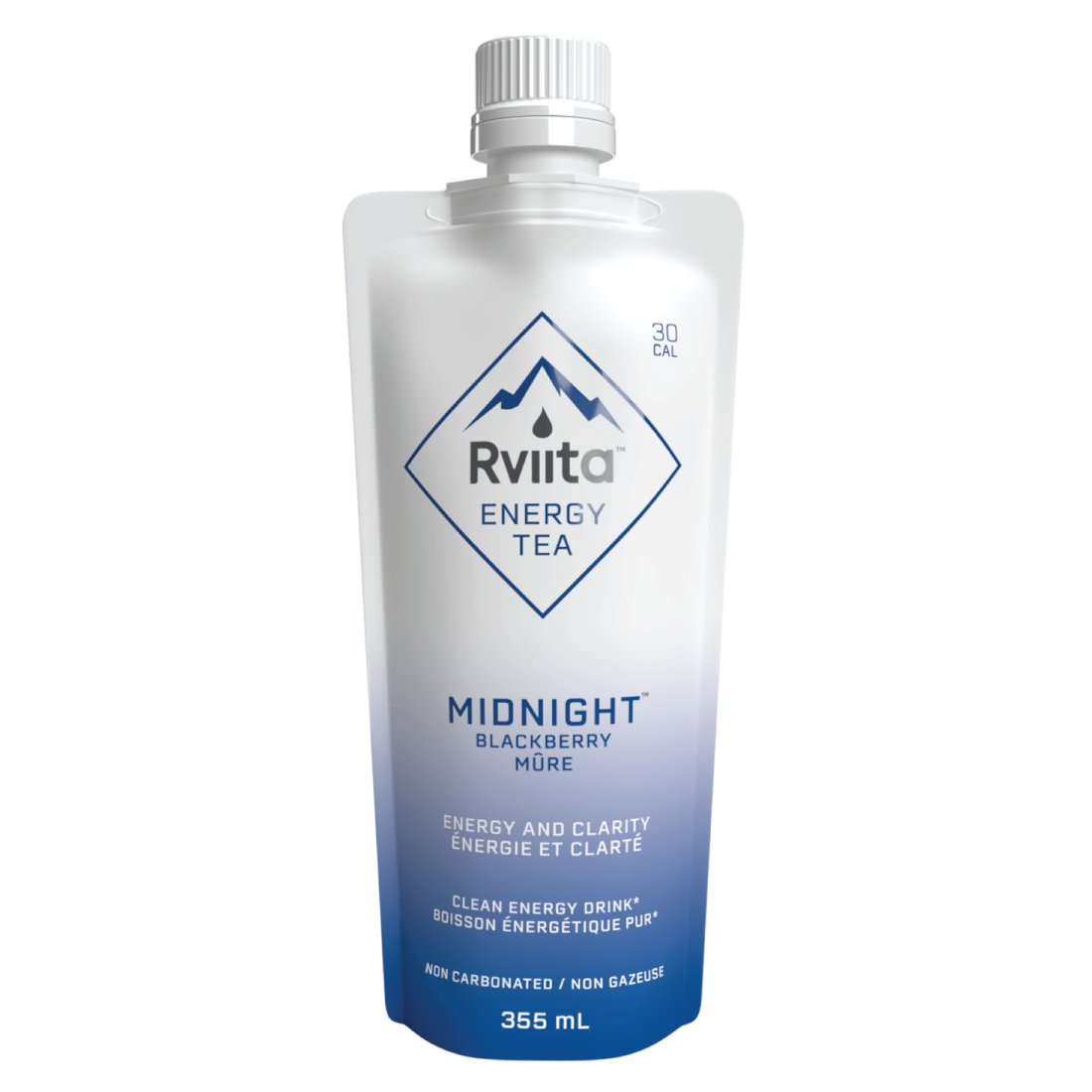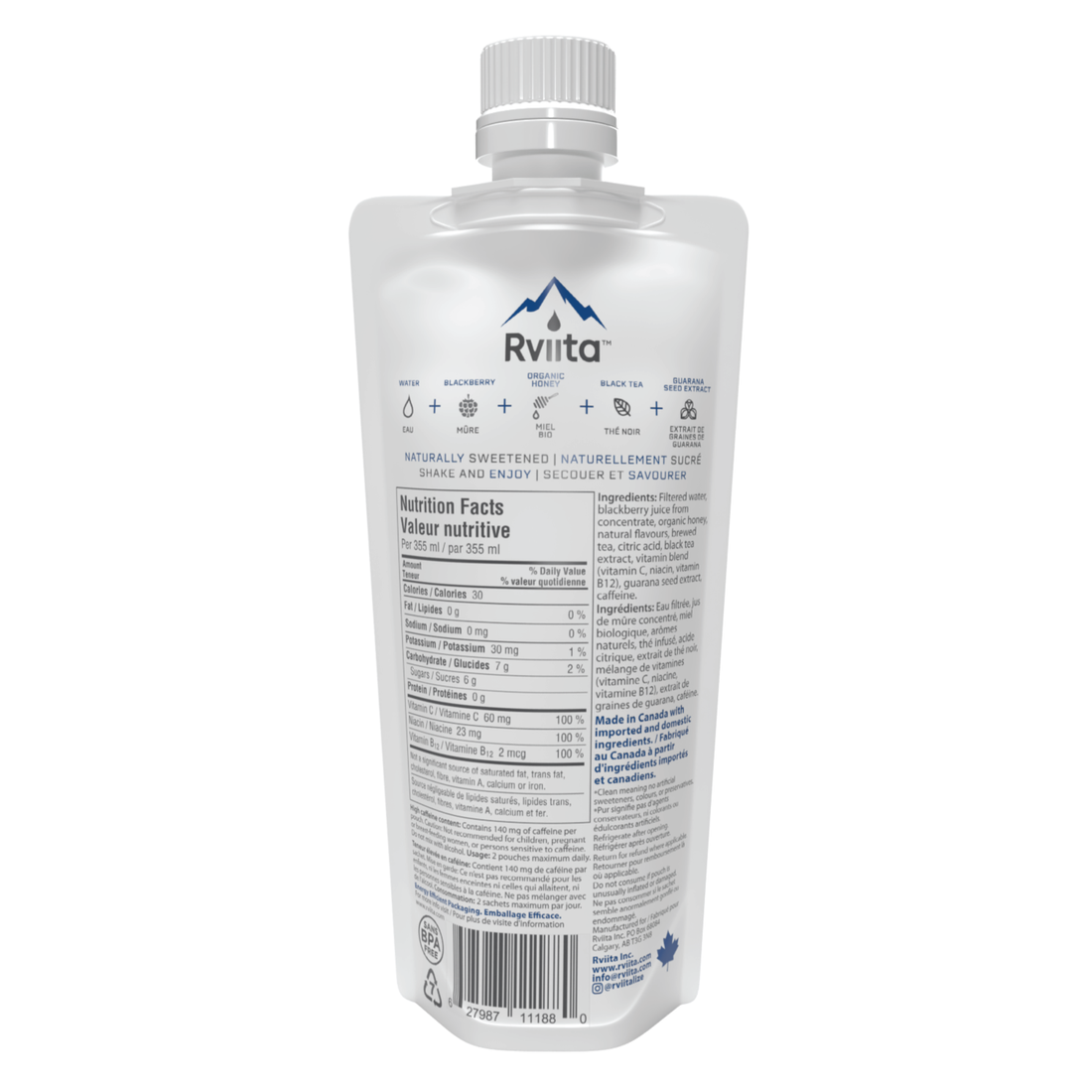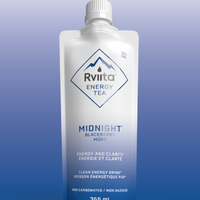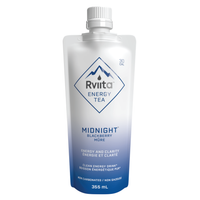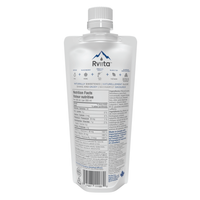 DELICIOUS CLEAN ENERGY
Midnight is the same Rviita you love - a refreshing blend of black tea, organic honey, 100% of your daily vitamin C, B3, and B12, but with a blackberry twist. 
The name "Midnight" is inspired by late night study sessions, unfavorable shift work, and relentless entrepreneurship. Rviita was created to help fuel your productivity, to help you be the best you can be
30 calories
140mg of caffeine from black tea and guarana seed, about the same as a medium cup of coffee
No artificial sweeteners or preservatives
Tannins and L-theanine from tea which is said to slow the release of caffeine, providing a more sustained energy boost without the crash
Energy-efficient, recyclable packaging
*As per Health Canada regulations for caffeinated beverages, this product is not recommended for children, pregnant or breast-feeding women, or persons sensitive to caffeine. Do not mix with alcohol. One pouch contains as much caffeine as about a medium cup of coffee. 
Learn More
Filtered water, blackberry juice from concentrate, organic honey, natural flavours, brewed tea, citric acid, black tea extract, vitamin blend (vitamin C, niacin, vitamin B12), guarana seed extract, caffeine.

Nutrition Facts per 355mL (one pouch)
Calories 30
Fat 0 g 0%
Sodium 0 mg 0%
Potassium 30 mg 1%
Carbohydrate 7 g 2%
Sugars 6 g
Protein 0 g
Vitamin C 60 mg 100%
Niacin 23 mg 100%
Vitamin B12 2 mcg 100%
Shipping: FREE Over $75! We pride ourselves in getting your order to you as soon as possible. Calgary orders are generally delivered in 1-2 business days. Out of Calgary orders are shipped with priority courier services and usually arrive in 3-5 business days.
Return Policy: We guarantee our products 110%. If your order arrives damaged or something is not to your satisfaction, please contact us at info@rviita.com and we will refund your order.
REVITALIZE YOUR DAY
A mouth-watering combination of rich blackberry juice and black tea, Midnight is just the right amount of natural sweetness without being too much.
Show us how you use Rviita by tagging us on social media with the #rviitalize hashtag!
Frequently asked questions
Flexible beverage pouches are not only recyclable, but they take up 10 times less space than a can and have a much lower carbon footprint
and generally use less materials. We believe flexible pouches are the most environmentally friendly packages – and you can re-use them as an
ice pack.
Rviita contains 141mg of caffeine, which is equivalent to a typical medium cup of coffee.
Rviita is a clean pick-me-up, meaning it is best to use it whenever you need a little boost – whether that is before a workout, after a workout to help you power through the rest of the day, or in the mid-afternoon when you are feeling the 2pm crash. Many of our customers are replacing their morning coffee with a Rviita too!
Here you go, clean energy!
Great Taste
I have always been more of a Strawberry or Orange kind of person when it comes to drinks, I was very pleasantly surprised when I first tried the Midnight Blackberry, and with Rviita it has become one of my favourite flavoured drinks.